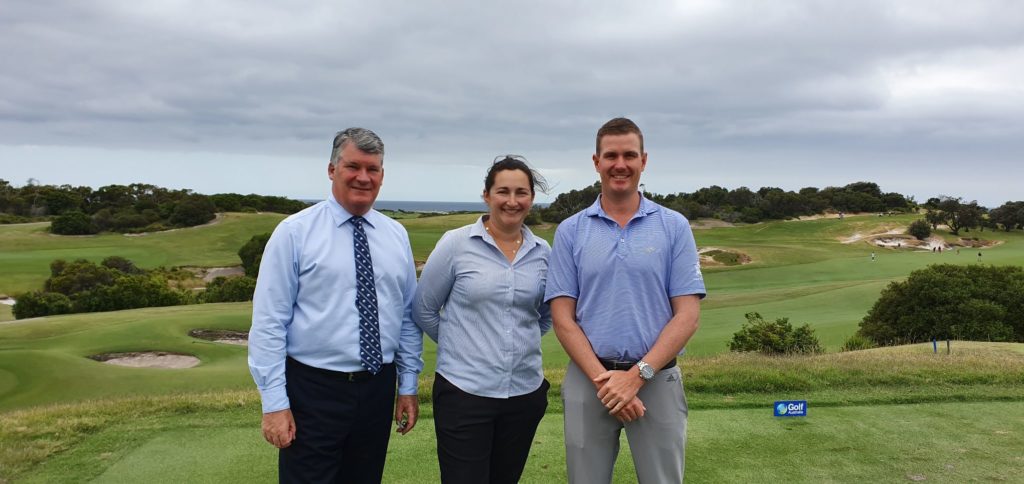 New South Wales Golf Club has taken its commitment to delivering a five-star golfing experience to its members and guests a step further by partnering with 59club, the industry's leading golf & hospitality customer service benchmarking and training provider. Following the official launch of 59club Australia & New Zealand late 2022 – and after a successful round of trial mystery shopper audits – New South Wales is the first club in the region to officially partner with the customer service specialists, and will now benefit from the continual services and detailed feedback 59club will deliver on all elements of its club operations.  
As part of the new agreement, NSW Club's staff and facilities will be rated across all sectors of its golf business including sales, service, operations, retail, golf course, food & beverage and management. Mystery shopper audits will include a series of recorded enquiry calls and live visits from 59club auditors, who will evaluate the experience afforded to members and visiting golfers, in accordance with 59club's global 'objective' criteria.
The world-famous course – which ranks as #6 in Australia, #14 in the world outside of the US and #49 in the world – has been at the forefront of Australian golf for almost 100 years, with its expansive views of the Pacific Ocean on the La Perouse Peninsula. The world class facilities are now home to a brand new fine dining experience, paired with a degustation menu and wine room.
59club's objective vision, expertise and universal intel currently supports hundreds of golf clubs, resorts and companies worldwide, with leading names such as TPC Network, Marriott Golf, Troon International, European Tour Destinations, Sawgrass, Emirates Golf Club, The Belfry Hotel & Resort, Gleneagles, Le Golf National and Marco Simone, all engaged in the network and reaping the rewards of elevated customer service levels & sales performance.
Kate Shanks, operations manager at NSW, said: "New South Wales Golf Club prides itself on providing a high quality golf experience based around our superb golf course and attentive service. We are constantly evaluating what we do and are always looking at ways to improve the golfing experience for our members and guests.
"The range of services that 59club provides will help us to analyse each part of our operation in detail, and the process will identify areas that require our focus".
Sam Hughes, General Manager of 59club Australia & New Zealand, commented: "We are truly delighted to welcome New South Wales Golf Club to 59club. They are undoubtedly an industry leader, and it is always a pleasure to witness clubs of such calibre push the boundaries even further to deliver customer service excellence.
"We will assist the team to measure and compare their service levels against the highest industry standard and the elite performers on a global basis, and with a full schedule of training days to come, we very much look forward to watching the club go from strength to strength. Personally, it will be a great benchmark to see New South Wales Golf Club achieve a 'Flag Designation' at the 2024 '59club Service Excellence Awards Ceremony', and something that will keep everyone's focus for the next 12 months."
The 59club partnership is the latest investment that NSW is making in its golf facilities, with the club engaging renowned course architects, Mackenzie & Ebert, to implement a masterplan that will see all 18 greens complexes rebuilt and improvements to the strategy, playability and aesthetics of the course. Subject to final member approval, this work will be undertaken over a 6-month period commencing September 2024.