Kristoff Both, the director of Club de Golf Alcanada, on the holiday island of Mallorca, tells all about his time working with 59club, the success it has borne, and the many customer-service accolades celebrated during their seven-year engagement.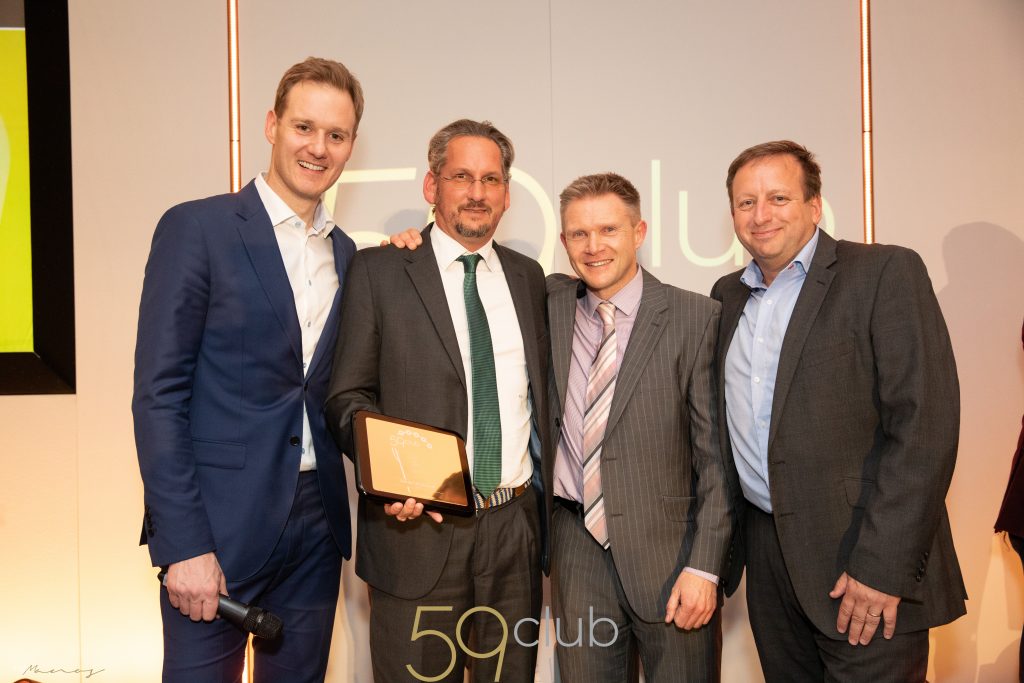 We all think, as golf managers, that we know our product; that we don't need anybody from the outside to tell us if the grass is green or not, because we play golf and we see most of it from the outside.
But there are certain procedures that, sitting in your office, you don't always get to grips with – that might be the different touchpoints: the restaurant, the pro shop, the caddymaster or the halfway house, where we need to know about the friendliness and professionalism of the staff.
So, for us, 59club's mystery shopping audits are really productive – plus it takes me out of the line of fire! It's not me who is saying to somebody 'I don't think you're doing this or that', it's somebody independent and it's there in black and white in front of them.
Once or twice a year, we also receive an on-site teaching seminar with a member of the 59club team whose experience in the industry speaks for itself, so it's also very convincing and constructive for the team here. You have a professional helping them who's been there and implemented that practice in the industry.
Most of the seminars or further education we can get here in Spain are not specific to golf, it's for customer service in general. But to have somebody talking about retail skills, tee-time management and the overall customer experience in golf makes it more entertaining, hands-on, and relevant to the team.
As a consequence, the team is more conscious of things like upselling and cross-selling, and, while we're some way from being on it 100 per cent, it's a constant reminder that we have to do these things, and we have to do them better.
The comparison tool, where we can measure our service levels and sales aptitude against our competitors, is very useful and insightful. It's not a race, but it's beneficial to be able to demonstrate and ask 'Why others are performing so much better?; what are they doing differently? Or what are they offering that is different or perceived to be better?' Learning from others is another way we can progress as a team and as a facility.
I believe the biggest change we have implemented since working with 59club is in our booking procedure, which is now far more professional.
When you look at the results of the mystery shopper audits alongside some of the other venues, it has to be borne in mind that some venues have staff dedicated to simply taking bookings, so they have different procedures to the staff here who are answering other telephone calls and dealing with customers in the shop. But our written confirmations and practices are now more thorough in terms of the information within.
I also believe there's been a noticeable improvement with the caddymasters in the way they interact with customers. Indeed, everything around the customer touchpoints has evolved down the years we have been working with 59club, and the results from the audits have been instrumental in that evolution.
I'm looking forward to working closely with the new southern Europe 59club division, headed by James Beesley. I was pleased to learn that they will be providing documentation translated into Spanish, for the Spanish market. To be able to give my team access to the system, instead of me having to translate everything, will make it a lot easier.
For the staff who do not have the ability to read English it would be hugely advantageous, and beneficial for Alcanada as a whole, to have everything in Spanish. And I imagine that goes for clubs in all other countries, too, to be able to work in their native tongue.
The history of our relationship with 59club speaks for itself – we have been working with 59club for seven years and we're very happy. They're very professional and very helpful in all aspects. And you only have to look at the range of products they continue to introduce to see that it's not a company that is standing still. They're progressing and, as their client, we can progress too.
The service excellence awards began as a nice little extra, but as more and more clients become eligible and, as 59club becomes more international, the awards will quickly become the 'Oscars' of golf in Europe; just as they have been regarded in the UK for some time now.
It's always nice to receive recognition for the hard work you have done, so we do appreciate the 59club awards. There's also an element of competition between colleagues at other venues who've known each other for some time, so that adds to the allure.
It's encouraging for the staff to be honoured with an award – Alcanada is currently a 59club gold-flag destination, the highest accolade available for a venue's performance. It's a great achievement for us to be mentioned in the same breath as venues which are regarded as at the top of the game.
I've been in the business for some 20 years, and in my 18th year at Alcanada, so it's very important for me not to be standing still, and products from 59club help me stay alert and abreast of what's happening and available in the industry.
We need to continue looking for ways to improve and change things, and 59club helps me to do that. It encourages me to look around corners and not to do things the same way they've always been done.
If I had to sum up 59club in one word, it would be 'progressive': it's always progressing and pushing the boundaries, and that, in turn, pushes its clients to achieve more, which is of benefit to the whole golf industry.
Addendum: One year after working with 59club, Alcanada received a silver flag in recognition for its service excellence, and has, subsequently, been recognised every year since, culminating with a Gold Flag designation.
For those wanting a proven strategy to retrain and upskill their workforce, measure in-house standards, elevate customer acquisition, satisfaction, and profits, there has never been a better time to engage with 59club.
Visit 59club.com for more information.