In the competitive world of golf and country club management, staying ahead of the curve requires a combination of dedication, innovative strategies, and utilizing the right tools.
Today, we bring you insights from an industry leader who's making headway in optimizing member experiences, Jason Hanna, COO of the Credit Valley Golf and Country Club in Canada. We talk about his vision, 59club's transformative role in their operations, and the future of golf clubs in the region.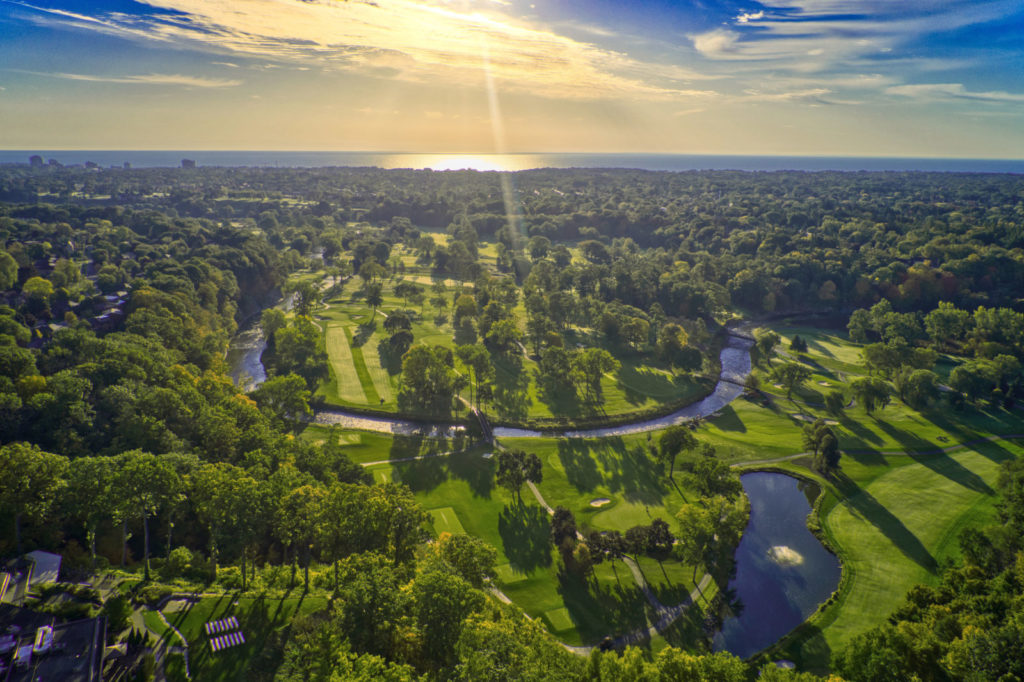 The Visionary Path
Under Jason's stewardship, Credit Valley aims to grow its member service standards by "creating means to measure our progress year over year and benchmarking with similar clubs in our market." This ensures they're either meeting or exceeding industry standards and expectations.
Jason highlights the significance of 59club's industry benchmarking services, calling them "an invaluable tool, not only for club managers but for committees and Boards to better understand industry standards."
Striking a Better Club Experience
Credit Valley is focusing on enhancing locker room and outside golf operations. They've found an ally in 59club, whose survey software and mystery shopping audits has resonated with the club's team, mainly due to its granularity. This has facilitated more accurate evaluations, streamlined internal communications, and enriched staff training.
"Benchmarking and surveys have been instrumental in setting targets. We have used the HR survey templates exclusively on staff to date in order have a sense of their comfort heading into a busy season, and a peer assessment method with our management team that folds into their appraisals. We will also be expanding to use surveys for Board and committee effectiveness," Jason shares. This bespoke approach has been pivotal in understanding Credit Valley's unique aspects, and driving continuous improvement.
On Course for Continuous Improvement
When asked how they intend to capitalize on data, Jason expressed that the information gathered has already contributed to shaping their operational plans, especially around staff engagement.
He also emphasizes the role of mystery shopping services in evaluating customer experiences, stating, "Receiving a timely, comprehensive report covering all areas of interaction at the club allows management to make real-time adjustments, or seek further inquiry into areas performing below standard."
Industry Influence and Future Forecasts
As a leader in the golf industry, Jason believes that 59club's insights will contribute significantly to the growth of golf clubs in Canada, particularly in the Greater Toronto Area, that holds about 20% of the nation's population and many of the top-tier clubs.
He advises other golf clubs considering a partnership with 59club; "Due to the ability to build services around the specific needs and nuances, 59club will capture data and measure service standards at any club."
On the horizon for Credit Valley is further integration of these performance management services, especially in terms of member satisfaction surveys on targeted areas of the club's amenities and additional mystery shopping across other areas of the business such as member onboarding. According to Jason, 59club's regular training and support will make this a walk in the park.
"Implementing new operations or software can be daunting at times, but working with 59club makes implementing new protocols and services fairly routine," said Hanna. "59club is with us every step of the way, not only helping us read and interpret mystery shopping data, but also recommending and helping us with our employee education and training plans, as well as providing operations support, they are always focused on identifying opportunities for growth."
The partnership between Credit Valley Golf and Country Club and 59club paints a picture of progress and promise. With a vision to improve, the right tools in place, and a commitment to service excellence, the future seems bright for Credit Valley and the Canadian golf club industry as a whole.
The world of golf and country club management, as observed through Jason's lens, is one of relentless innovation, continuous improvement, and unwavering dedication to service excellence. As we navigate the future, these insights serve as a testament to the transformative power of collaboration, and the drive for progress that defines leaders like Jason Hanna and organizations like Credit Valley Golf and Country Club.